(January 13, 2023, Shanghai) A grand presentation ceremony for the Shanghai Magnolia Silver Award was recently held. A total of 50 outstanding foreign leaders from various industries and fields were awarded this prestigious honor. Dr. Alexey Timonin, an expert from Shanghai Hilong Research Institute of Petrochemical under Hilong Group, was among the recipients.
The Magnolia Silver Award was established by the Shanghai Municipal Government in 1989 to commend and encourage foreigners who have made outstanding contributions to Shanghai's urban economy, social development, and foreign exchanges and cooperation. The award is conferred once a year.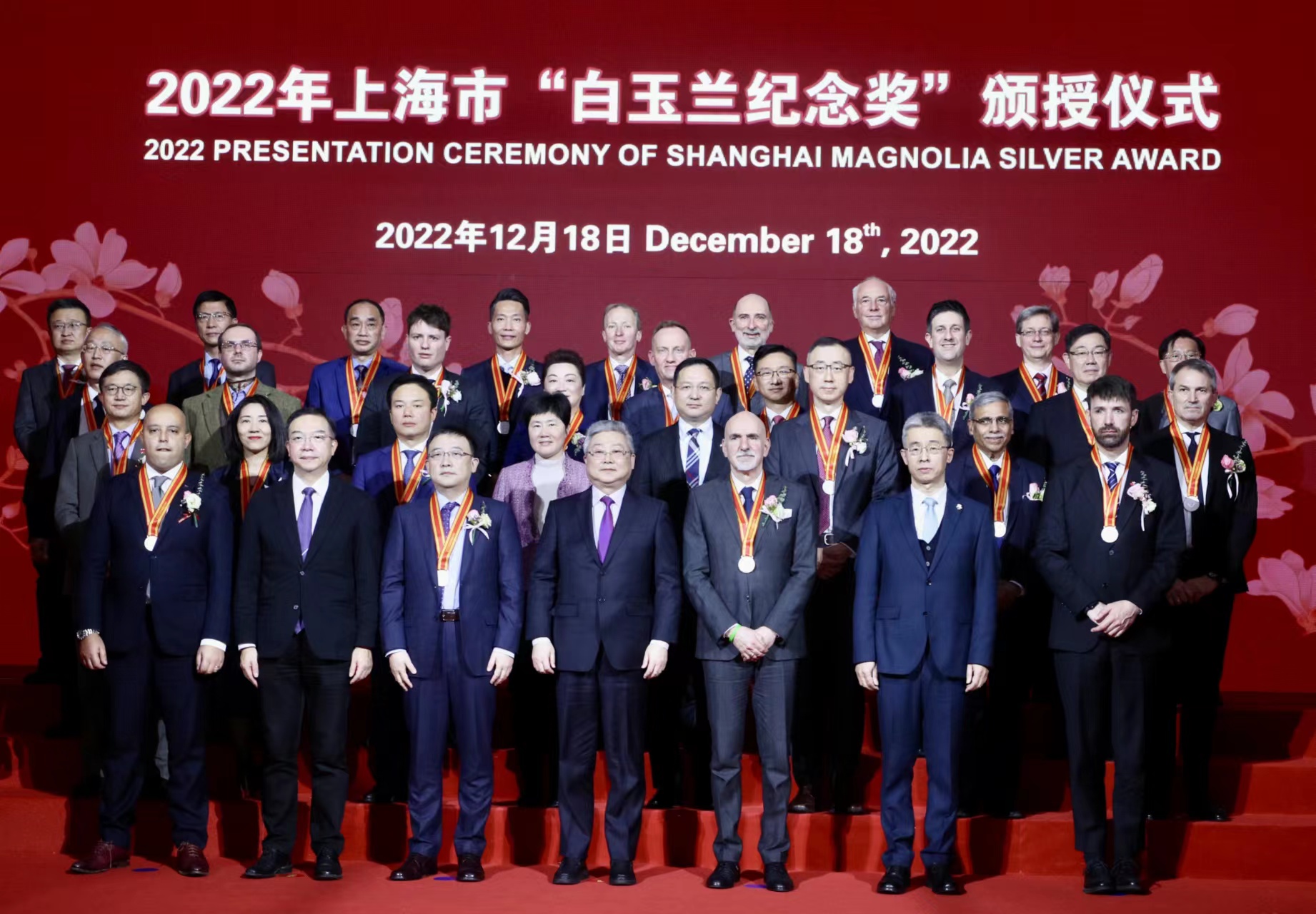 (Zhang Xiaosong, director of the Foreign Affairs Office of the Shanghai Municipal People's Governmentpresented medals and certificates to the winners.)
Dr. Timonin currently serves as a senior technical expert at the Shanghai Hilong Research Institute of Petrochemical. Since joining Hilong in 2010, he has been engaged in corrosion and protection research for more than ten years. Over that time, he has participated in the formulation of numerous national standards, and presided over/participated in work related to inner coating technology for high sulfur-resistant drill pipes, drag-reducing and wear-resistant solvent-free coatings for pipelines, oil well pipe inner coating powder coatings and other major key technologies and products of Hilong. In recent years, Dr. Timonin's R&D team has responded to China's emphasis on environmental protection. The team has conducted major technical upgrades for Hilong OCTG powder coatings and overcome many difficulties, such as high-temperature and high-pressure resistance performance, hydrogen sulfide resistance performance, strong acid and strong alkali resistance performance, and ultra-deep well drilling. It has also produced a number of core, independent invention patents. The new OCTG powder coating developed by the team not only solves environmental protection problems related to liquid coatings, but also breaks through the absolute monopolistic hold foreign companies had over the field of OCTG powdering. Such achievements directly promote the progress and development of domestic OCTG coating technology. The team has made outstanding contributions to the wide application of oil pipe inner coatings independently developed by Hilong in domestic and foreign markets.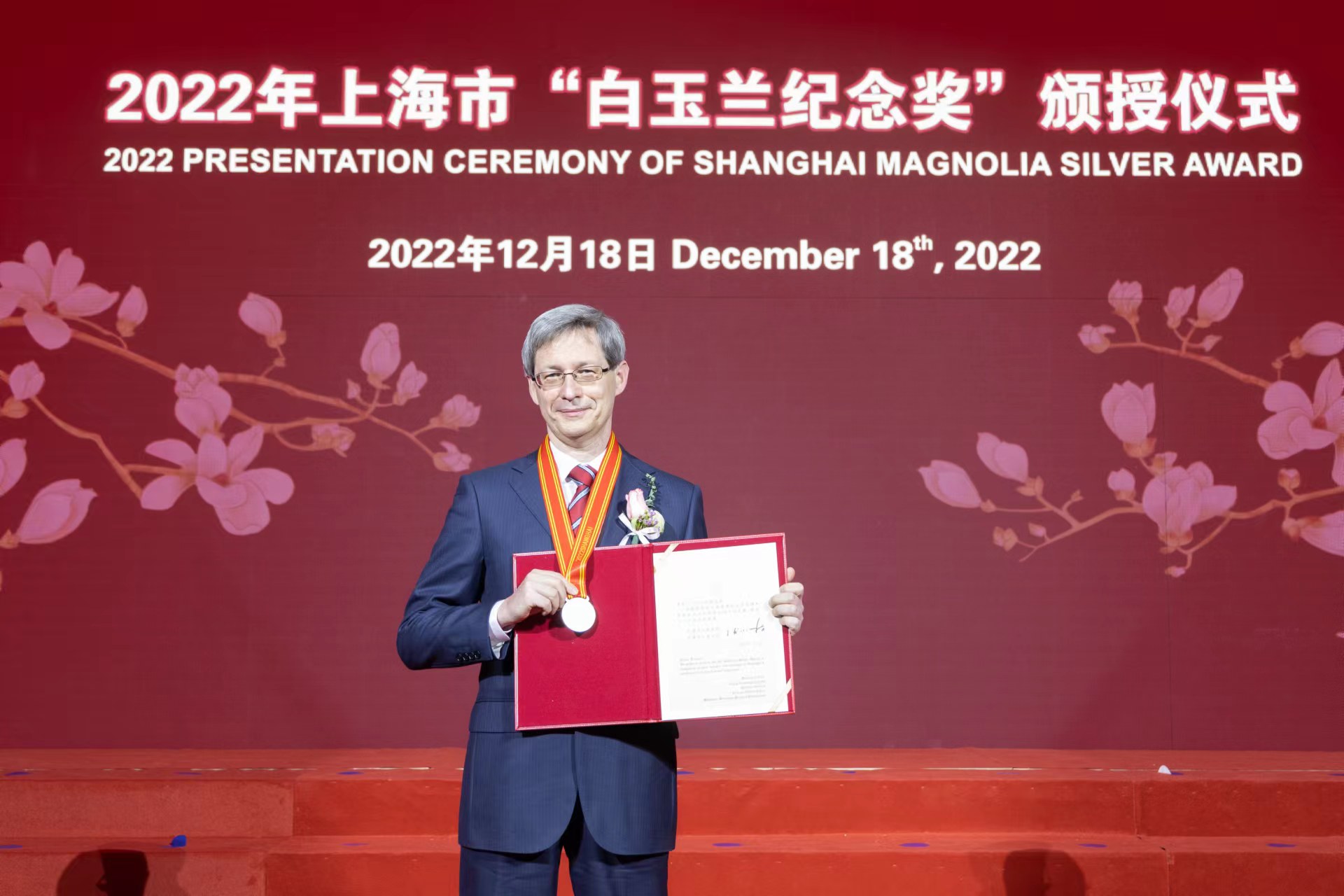 (Dr. Alexey Timonin, an expert from Shanghai Hilong Research Institute of Petrochemical under Hilong Group was at the awards)
Dai Daliang, Executive President of Hilong Group, said: "The award is not just a personal honor for Dr. Timonin. It is also a collective award for Hilong. It highlights Hilong's commendable achievements in introducing and gathering high-level international talent, as well as its implementation of an innovation-driven strategy and an approach that strengthens the enterprise through its talent pool. In the future, we will attract more high-end talent like Dr. Timonin from overseas to be part of Hilong as a means of effectively solving the company's staged technical barriers and development bottlenecks. Hilong Group will carry out its mission to empower China's intelligent manufacturing for high-end intelligent equipment and oil services as it facilitates the high-quality development of high-end equipment fields, such as petroleum and petrochemical, oil and gas wells, and pipelines."
Reflecting on the award, Dr. Timonin said, "I have worked and lived in Shanghai for more than 10 years, and I have grown used to the city and fallen in love with it. This is the first time that I have won an award from this city. I am so happy and excited. I am very grateful for the platform that Hilong provides, which allows me to use what I have learned. Also, I am grateful for the help and support of my colleagues that has allowed me to integrate into Hilong and make my scientific research work proceed smoothly. With this honor, I will continue to work hard in Hilong and make breakthroughs in scientific research."